Upcoming Events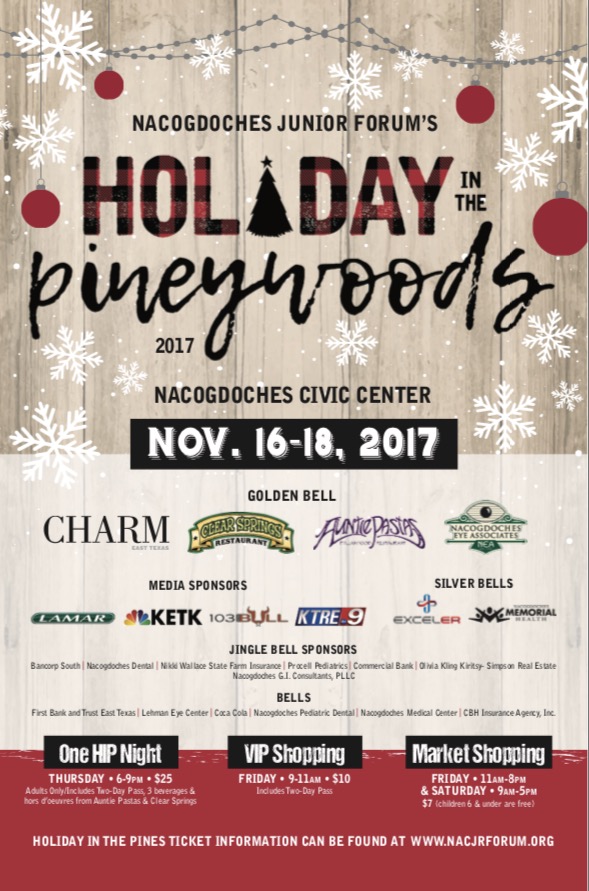 November 16-18, 2017 Nacogdoches Junior Forum's Holiday in the Pineywoods
Holiday in the Pines is a collection of more than 60 specialty stores and shops from coast-to-coast gathered for holiday shopping in a festive atmosphere!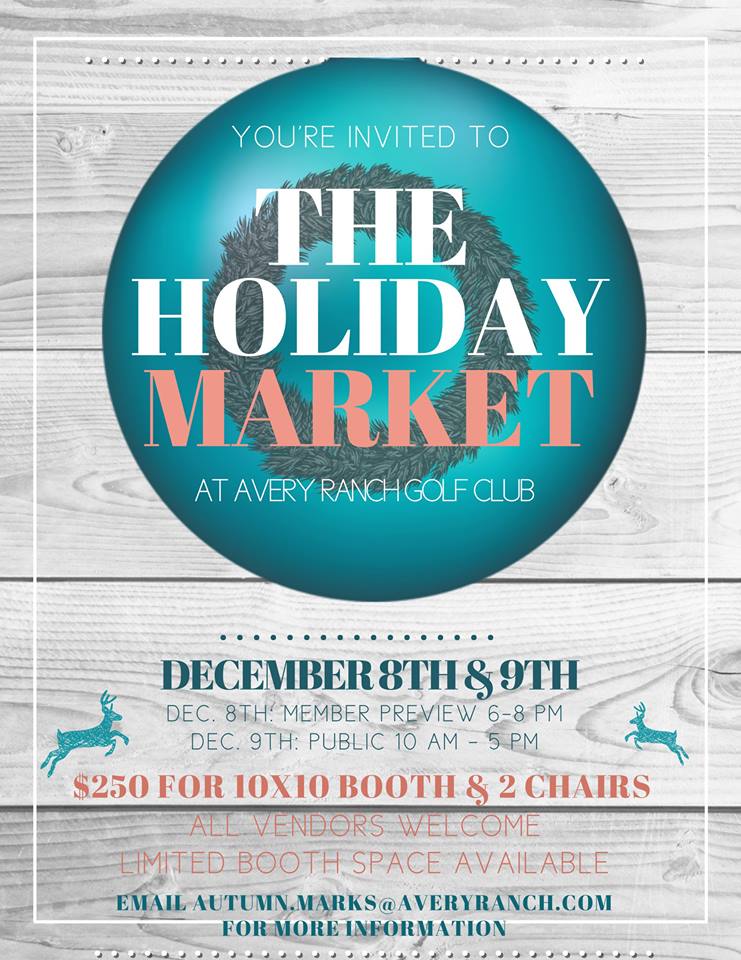 December 8-9, 2017 The Holiday Market at Avery Ranch Golf Club
Past Events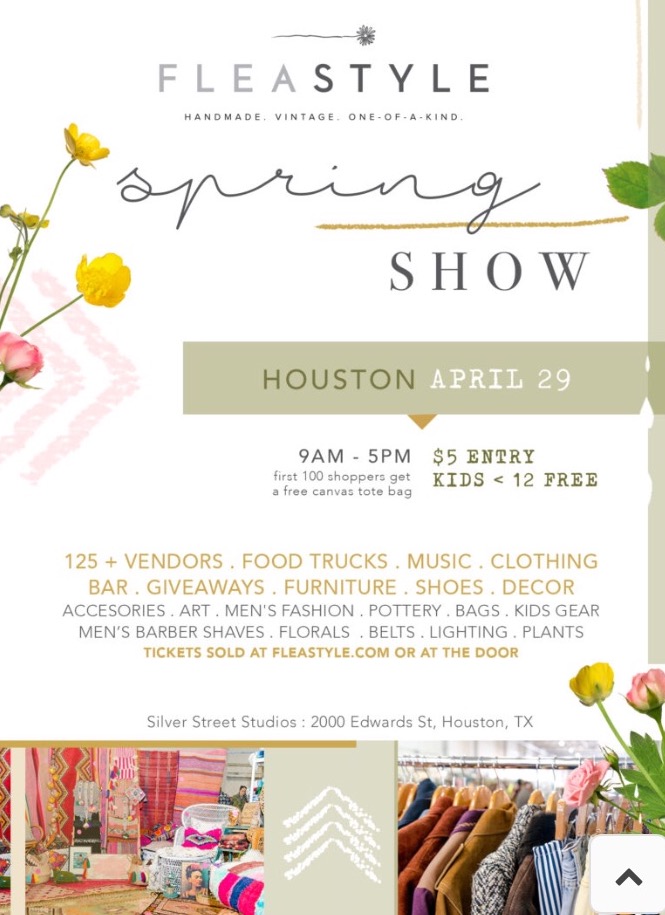 April 28, 2017 (9:00am-5:00pm) Flea Style Spring Show
Flea Style takes over 20,000 square feeet at Silver Street Studios to showcase the best of the best handmade, vintage and one-of-a-kind wares from Texas artisans and small businesses.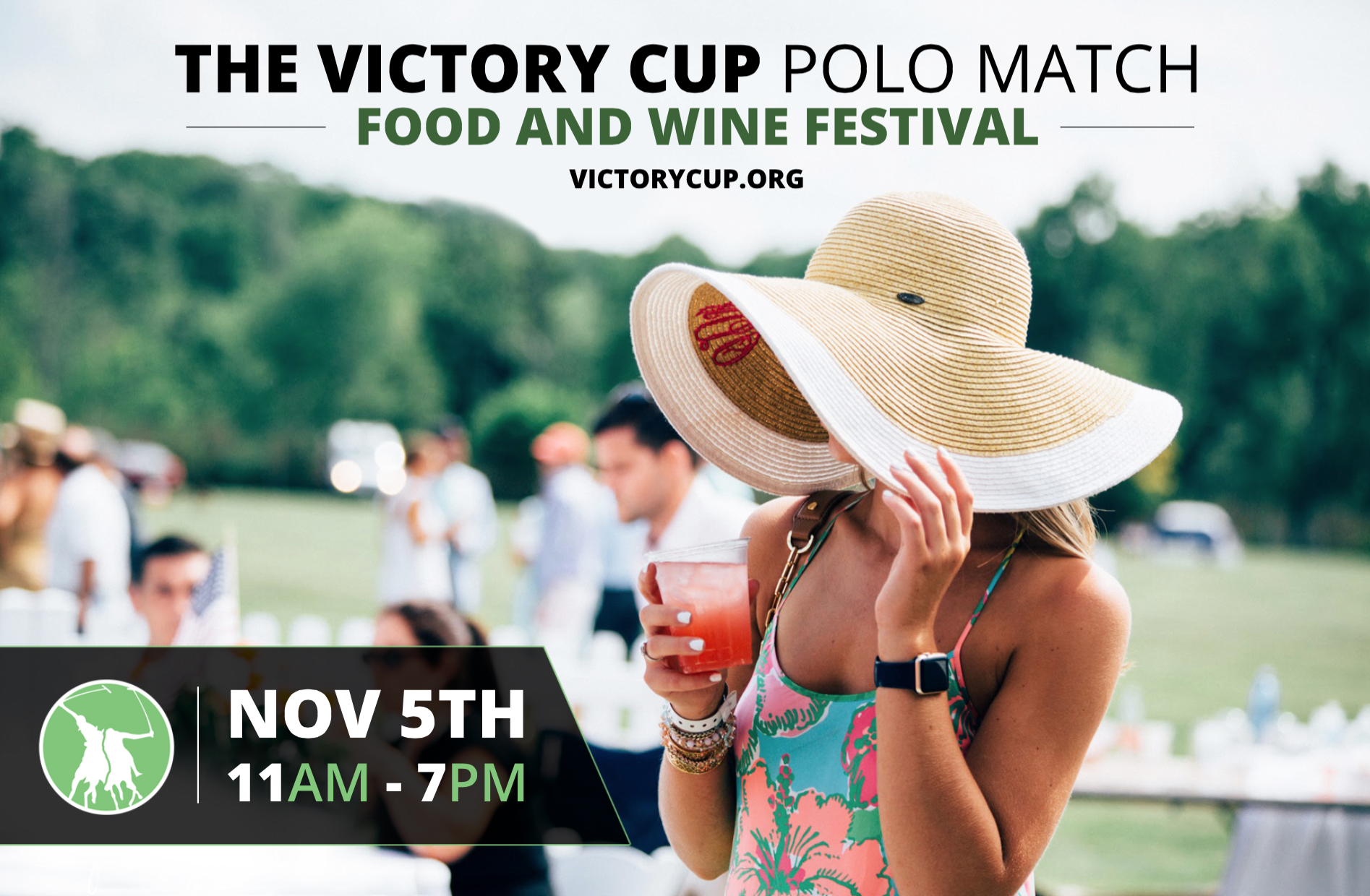 November 5, 2016 (11:00am-7:00pm) The Victory Cup Polo Match - Food and Wine Festival @ ATX Polo Club
Join thousands of spectators at The Victory Cup: "The Best Party!" and watch intense match ups on a gorgeous polo field! This spectacular event features local, farm to table foods, beer and wine
November 17-19, 2016 Spring Social Networking Mixer @ The Dogwood Rock Rose
Nacogdoches Junior Forum (NJF) is a non-profit organization comprised of a diverse group of women with the common goal of supporting our beloved community. We work diligently to enrich our town through hands-on community service, fund-raising, partenership with other organizations, scholarships, grants, and endeavors to support those in need.
April 27, 2016 (6:00-9:00pm) Spring Social Networking Mixer @ The Dogwood Rock Rose
Join Austin Social Affair, as we team up with Social Latino Austin, FAB Ladies for a fun evening of networking and socializing at Austin's newest hotspot, The Dogwood Rock Rose. Come out to make new professional connections with like-minded Austin Business Professionals and Entrepreneurs. You can count on building new friendships, meeting movers and shakers such as yourself, so don't forget to bring your business cards!
Decmeber 17, 2015 (6:00-9:00pm) Austin Social Affair's Winter Wonderland Soiree
Join us for a fun One-Stop Holiday Shopping experience, featuring local artists, Boutiques, Holiday crafted cocktails, hors d'oeuvres, delightful desserts, raffles, silent auction gift baskets, gift wrap and more! Winter Wonderland Shopping Soiree will be Benefiting Austin Police Operation Blue Santa.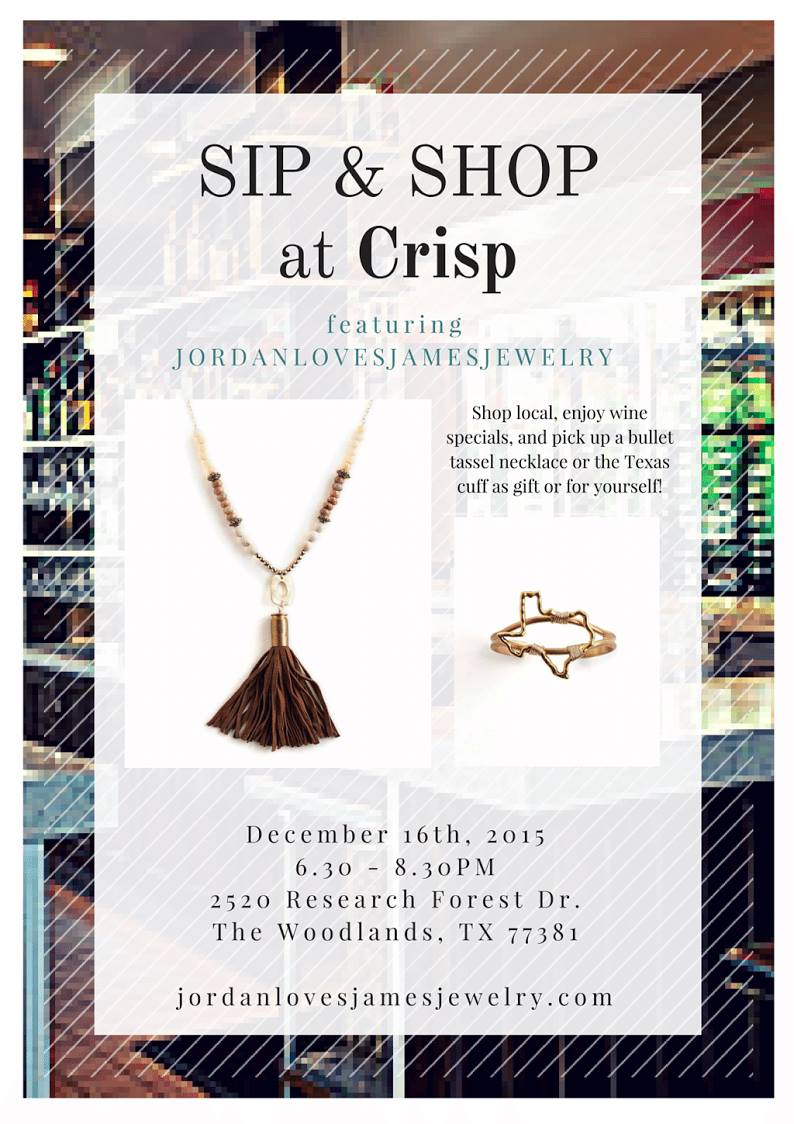 Decmeber 16, 2015 (6:30-8:30pm) Sip & Shop at Crisp
Shop local, enjoy wine specials and pick up a bullet tassel necklace or Texas cuff as a gift or for yourself!
November 19, 2015 (5:30-8:30pm) Austin Social Affair's Pre-Holiday Business Networking Mixer
Austin Social Affair's Pre-Holiday Business Networking Mixer! Enjoy festive appetizers sponsored by The Townsend DT, holiday libations special thanks to Dripping Springs Vodka, Rebecca Creek, South Austin Brewery, Caffe Del Fuego, holiday shopping, entertainment, silent auction, and raffles, and meeting new connections! November is a special month to give thanks for all the blessing we have in our lives.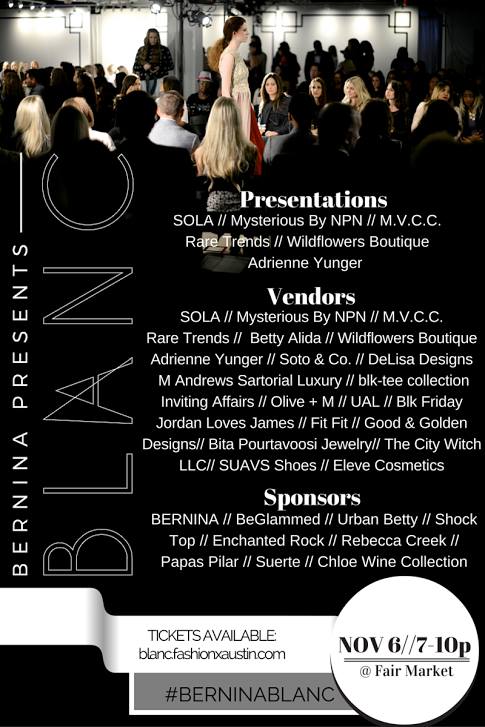 November 6, 2015 (7-10pm) Bernina Presents...BLANC
A one-night fashion spectacle live fashion presentations and photo shoots from 8 stunning Texas-based designers and pop up shops hosted by over 40 top brands in the local Texas fashion scene as an early "holiday shopping" experience. Each brand will offer a unique "blanc" item with a portion of proceeds benefitting the Austin Fashion Fund..