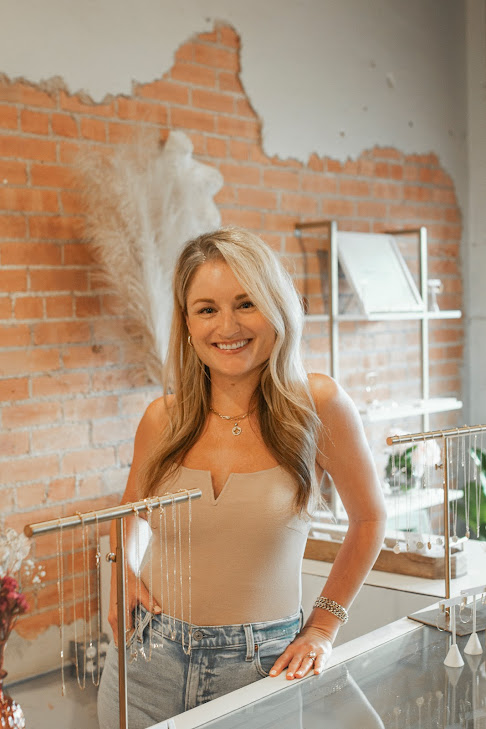 "People ask all of the time who James is. He is actually my dad, entrepreneur himself and biggest supporter." - Jordan
Growing up in a small town in the piney woods of east Texas, I always knew my path was down a creative road. After spending my adolescence enrolled in art classes and camps, I continued my journey to Wade College, a school for design, in Dallas, Texas. In college I met inspirational people, interned for several show rooms at Dallas Market Center and traveled all over the nation showcasing new designer collections.
After graduation, I moved south to be close to friends and family and explore the hill country. I soon realized that Austin, Texas was the city for me. The laid back gypsy lifestyle was just my speed. My first job in Austin was assistant sales director at a high end leather handbag company. I loved the travel, the great people I got to work with and the fantastic smell of rich leather.
Still on my quest to figure out what I wanted to design, I left the company and moved to Lake Travis to take on role of buyer, merchandiser, store manager and eventually jewelry repair person for a small boutique. While there, I was surprised to find that, though I don't consider myself a patient person (grocery store lines always get the best of me), I had the calm demeanor and precision it took to fix even the smallest of broken necklaces, bracelets and earrings. Before I knew it I was taking on outside work turning customer's broken valuables into new pieces they could once again wear. I came across everything from brooches and pocket watches to antique hair combs, all of which in one way or another were made beautiful again.
It wasn't long until a close friend pointed out the obvious, I should go into jewelry design. With a small business loan from my grandparents, JordanLovesJames Jewelry was born. People ask all of the time who James is, he is actually my dad, entrepreneur himself and biggest supporter. He alway said, "If you can figure out what you love to do, then find a way to make money at it, you will never work a day in your life." This is probably the best advice I have ever receieved. In the few years I have been in business I have grown significantly and now am carried in over 50 retailers in 3 states and growing. I have an exceptional following of loyal fans and customers and feel very blessed that I get to wakeup every day to create beautiful one of a kind pieces at an affordable price.
I am looking forward to growing a company that can help inspire others to pursue their dreams while making women feel empowered, unique and beautiful.
❤ Jordan